We are aiming to be the best wellness retreat in Europe with our innovative new facility.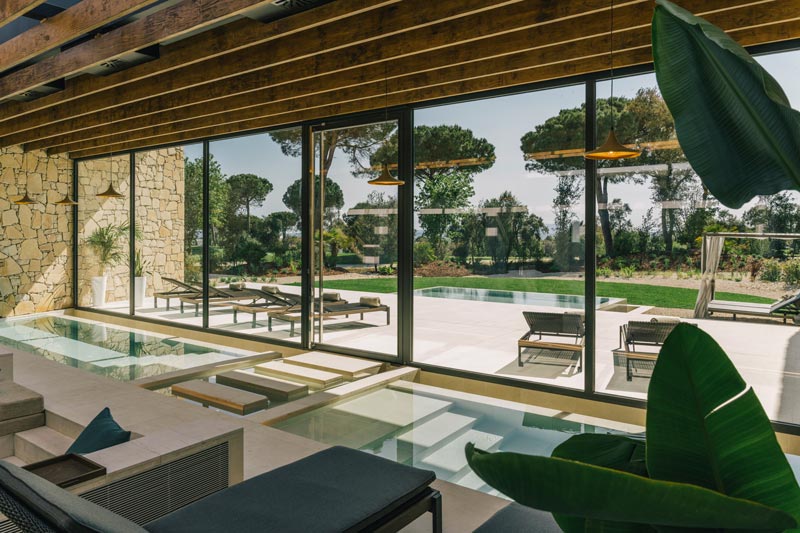 We recently opened our incredible Wellness Centre, a holistic haven that embraces movement, recovery and relaxation offering an array of physical and emotional wellbeing experiences.
We spoke to our Wellness Centre Manager, Núria Camins, to tell you everything you need to know about this innovative facility. Núria has spent much of her career in some of Barcelona's most prestigious hotels such as the Omm Hotel, Majestic Hotel and most recently the Mandarin Oriental. There, she helped launch new spas across Europe and, in the last three years, supported openings in Lake Como and Santiago de Chile as Spa Manager.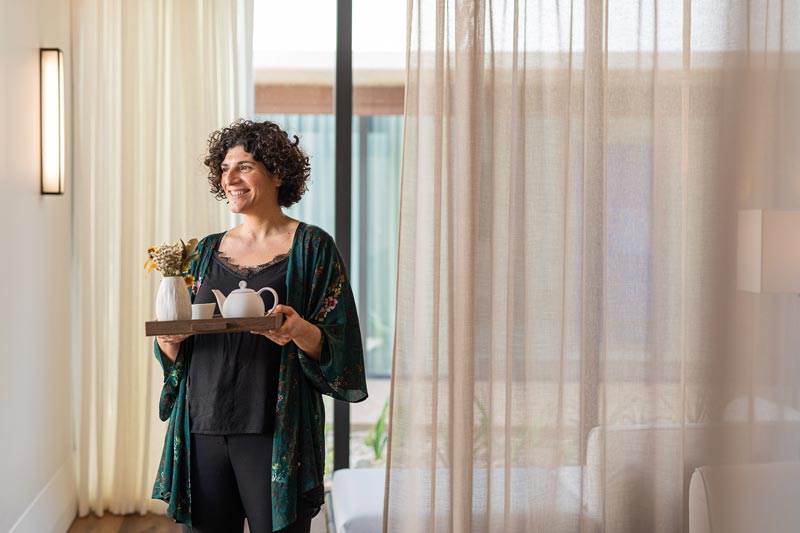 What is the Wellness Centre?
The Wellness Centre is a new facility here at PGA Catalunya Golf and Wellness, located next to Hotel Camiral, providing a relaxing, holistic sanctuary where guests can rest, reset and recharge.
The philosophy of the Wellness Centre reflects the resort's overarching ethos of placing physical and emotional wellbeing and the heart of its experiences.
It is a calm, natural space where you can disconnect with the outside world and reconnect with yourself. Natural healing is enhanced by high-tech therapies, allowing you to breathe deeply and reset your life's balance at your own pace.
A variety of programme types and lengths are available, making it perfect for anything from drop-in treatments to short wellness breaks to longer wellness holidays.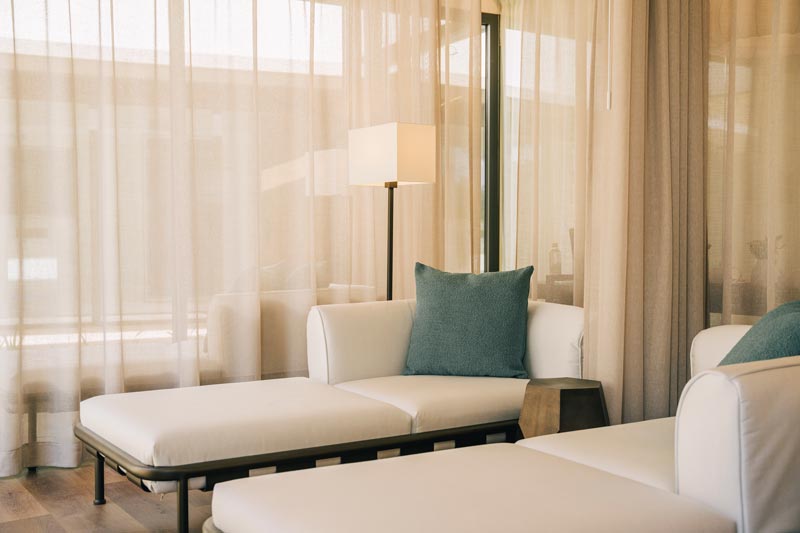 What treatments are available in the Wellness Centre?
We have a wide range of both traditional and cutting-edge therapies, designed to promote physical and emotional wellbeing.
Healing techniques are personalised for guests' needs and accelerated by high-tech therapy normally only found at clinics or elite athlete facilities. These include:
Whole-body cryotherapy at -110° (in partnership with the world-leading MECOTEC. PGA Catalunya is the first destination in Spain to have the MECOTEC double chamber cabin)
Vitamin infusions (in partnership with NADclinic London)
Hyperbaric oxygen
Photomodulation
More traditional spa and beauty treatments include sports massage, facials and skin care, and there is a thermal water pavilion with spa and hydrotherapy pools.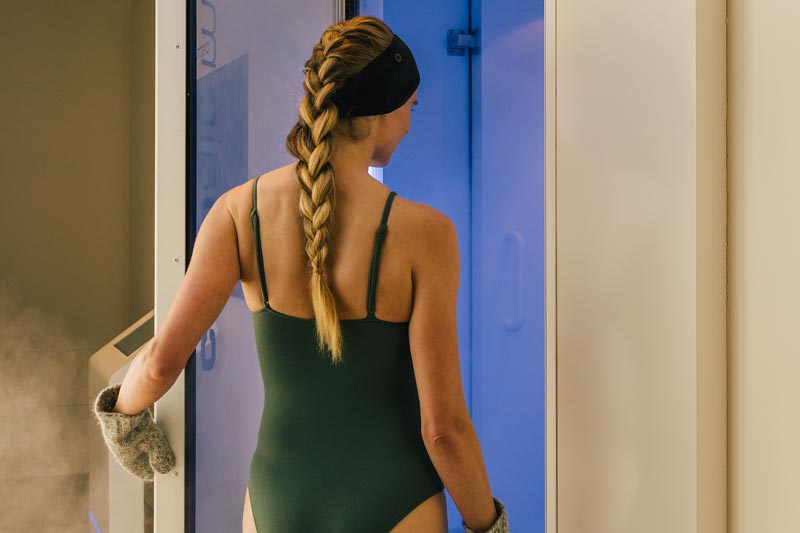 What else is on offer?
Guests will be able to work on their fitness in the state-of-the-art gym complete with Technogym's most innovative machines, free weights and areas for functional movement and stretching.
There is also an interior studio and outdoor space perfect for yoga workout among nature, and afterwards guests can recover in the thermal and water facilities, hammam room or steam and sauna rooms.
Complementing the facilities are a relaxation area and indoor and outdoor pools with zones to relax and watch the sun go down.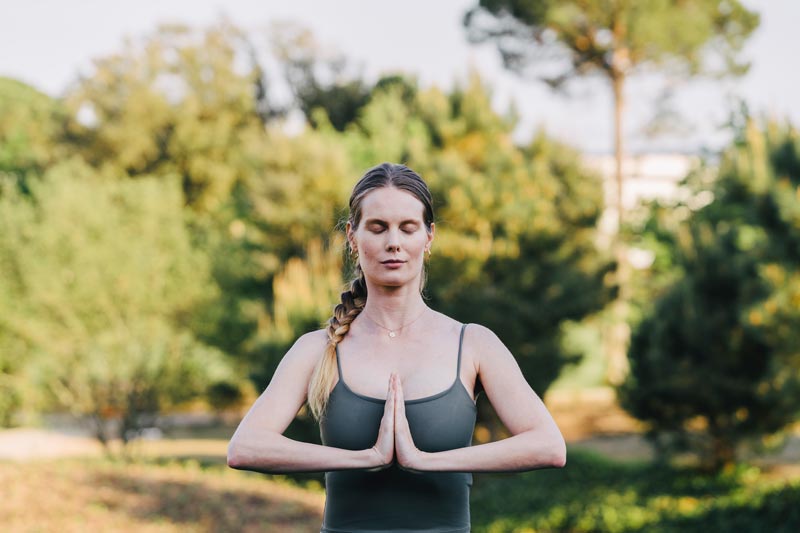 Inclusive, personalised programmes
The Wellness Centre offers a variety of day memberships and residential programmes, focused around celebration and vitality concepts and thoughtfully crafted to reflect the needs, interests and time of guests.
Programmes – which can be as short as half a day or as long as a week – comprise integrated treatments and consultations to help you be your best self.
What inspired the design of the Wellness Centre?
Renowned design firm Lagula Architects have crafted the facility drawing inspiration from the Japanese principles of unaltered natural beauty, quiet solitude and simplicity. The building blends seamlessly with the landscape and surrounding gardens.
Guests will re-establish links with nature as they discover the different parts of the 1,000m² space, set among areas that reflect gardens, forest clearings and waterfalls.
Using local materials, expertly selected from a mostly zero-kilometre radius, gives the entire building an ethereal feel with nature at the centre of the design. From the solid and irregular stones of the "marges", the traditional white swirls, the sandstone floors and the wood, guests will be transported to an environment typical of the forests in the La Selva region.
The Wellness Centre's partners and suppliers
We are working with two of the world's leading skincare and beauty brands to deliver traditional treatments and rituals:
Aromatherapy Associates, a pioneer in essential oil blending to support physical and emotional wellbeing
Biologique Recherche, a Paris-based skincare house which has been at the cutting edge of science-based formulations using raw, active ingredients since the 1970s
Miriam Quevedo, an award-winning beauty firm that offers anti-ageing skin and hair products. Their carefully crafted formulas contain a blend of exquisite ingredients and biotechnology to rejuvenate and enhance natural beauty.
We have also partnered with leading experts and doctors to deliver our high-tech therapies:
NADclinic London, one of the world's leading organisations for IV infusions.
MECOTEC, the industry-leading electric cryotherapy company, originally from Germany. Initially developed for medical use, MECOTEC products have become very important in elite sport as well as the wellness sector.
Mireia Cervera, nutritionist and part of the Teresa Carles team, to develop specific nutritional programs for visitors and guests alongside PGA Catalunya's chef David Vives.