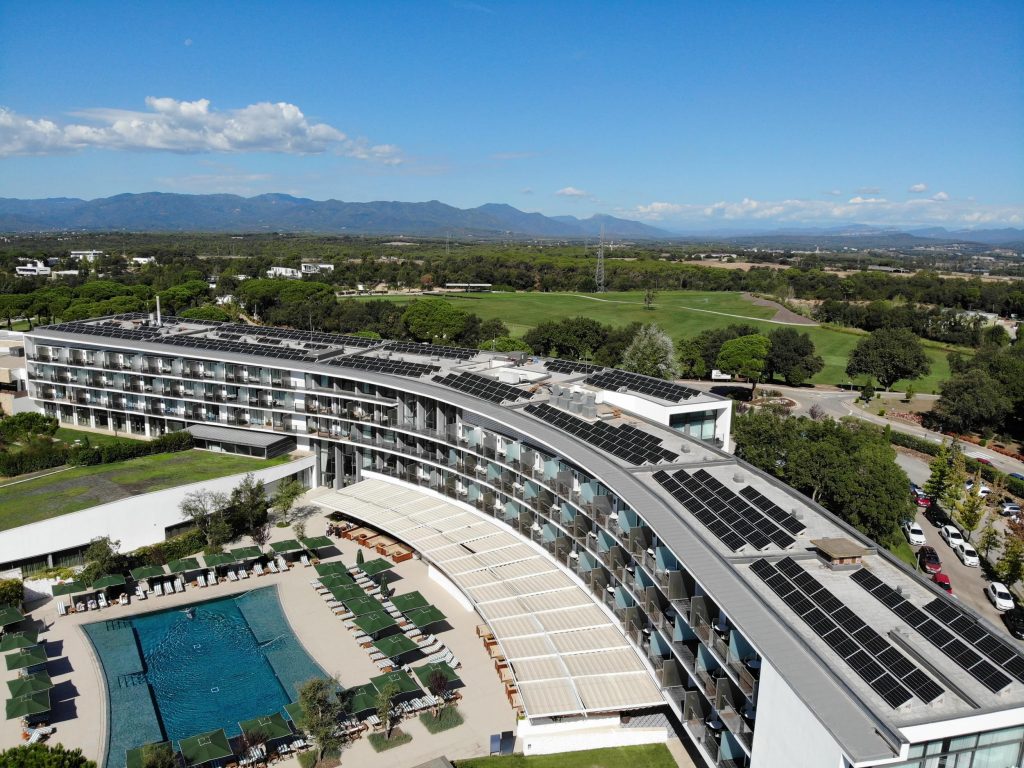 Camiral Golf & Wellness, has reduced its energy consumption by 50% with a number of new, sustainable energy measures, which include the installation of an on-site power station and solar panels, as well as state-of-the-art air conditioning units, which will help Spain's No.1 golf resort cut more than 362 tonnes of CO2 emissions each year.
The 36-hole venue near Girona, Spain, has invested €300,000 to renovate the central air conditioning units at its 5* Hotel and award-winning 1,000m² Wellness Centre, which has resulted in a 50% reduction in energy consumption and a decrease in CO2 of 311 tonnes.
A brand-new, 900m2 photovoltaic power station with 316 solar panels has also been installed on the hotel's roof, enabling the resort to generate 210,772 KW of green energy to power both its hotel and Wellness Centre. This additional €120,000 investment will allow the European Tour Destinations venue to rely almost entirely on energy generated on site, rather than energy sourced externally and reduce carbon dioxide emissions by 51 tonnes per year.
David Plana, CEO of Camiral Golf & Wellness, commented: "We realised the biggest difference to our environmental impact could be achieved by significantly reducing energy use linked to heating and cooling systems.
"Therefore, investing in the latest technology and generating our own sustainable energy are critically important measures that can help us deliver long-term benefits."
These investments come on the back of the World Top 100 venue installing a new irrigation system for its critically-acclaimed Stadium Course, which uses 100% recycled water and has reduced consumption by 25%, underlining Camiral's efforts to be a sustainable resort that encourages and enhances the area's eco-diversity – a commitment that has seen the 1,300-acre resort receive GEO Certified status (2013), the IAGTO Sustainability Award for Nature Protection (2020), and recognition by the STRI Group, administrators of The Golf Environment Awards, for its excellence in environmental and social responsibility, and its pledge to developing and preserving its green infrastructure.