Everyone from families and beginners to elite riders can enjoy the wonderful cycling on offer in Girona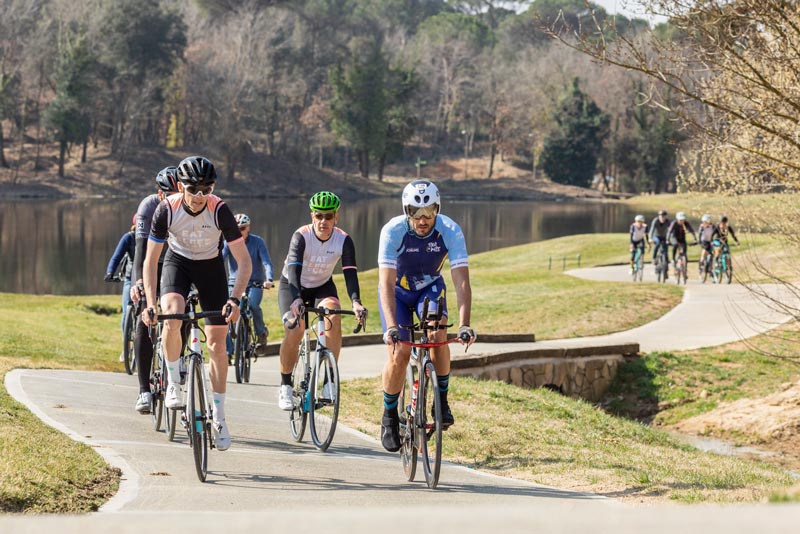 Girona's popularity among cyclists is no secret. With hundreds of kilometres of quiet roads in excellent condition, it has long been an ideal training base for professionals.
What is less well known, however, is the region's fantastic network of routes and trails for families, beginners and intermediates.
Whatever your age or level of fitness, Girona is a paradise to explore on two wheels.
Clare Dewey, founder of the award-winning cycling website www.epicroadrides.com, said: "Girona is one of the best cycling destinations in Europe.
"We've found the roads quiet, drivers courteous and the weather hospitable for most of the year. There's stunning scenery and excellent, varied riding in every direction.
"The city is vibrant and beautiful and it has everything cyclists want. From the leisure cyclist-friendly Vias Verdes cycling routes to serious road cycling climbs, there's something for everyone."
Cycling is so good for you – physically and mentally. A regular ride can lower your risk of cardiovascular disease by 46 percent (according to Cycling UK) and the benefits of exercise on mental wellbeing are well known.
Here at PGA Catalunya, we have integrated our running paths into bike-friendly trails. You can rent bikes and everything else you need for a spin around our different routes of natural terrain around the resort.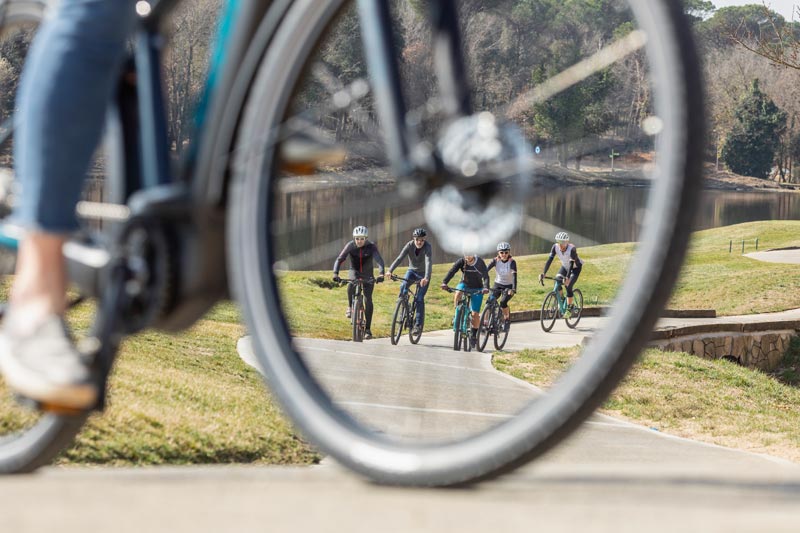 If you want to ride further afield, the resort is the perfect base from which to head off on cycling adventures.
The 'Vias Verdes', or 'Greenways', is a mostly flat, car-free network of disused railway lines traversing the region from the mountains of Montseny to the picturesque port towns of the Costa Brava.
One of the sections cuts right through PGA Catalunya, giving you immediate access to the superb selection of trails ranging from 5km to 54km.
The safe routes are perfect for families and a wonderful way to take in the area's fascinating history, from medieval monuments to Roman ruins to ancient churches.
You can even go as far as the Pyrenees, cycling along the border with France. The stunning views are worth the effort of the climb!
For families with young children, the peaceful La Devesa Park in central Girona is brilliant to explore on bikes.
Surrounded by three rivers, its 40 hectares are well shaded by 2,600 towering plane trees, and with many flowers and shrubs too, it has earned the nickname the 'green lung of Girona'.
At the other end of the scale, if you are interested in racing and competition, there are plenty of opportunities.
Join tens of thousands of others who gather for the Sea Otter Europe Bike Show, one of the world's biggest cycling festivals which usually takes place in June but in 2020 was postponed until September. The event features a Granfondo ride, with 100km and 145km options.
There's also the annual Girona Cycling Festival which has several races including a 10.4km time trial up Els Angels, a popular climb just a few kilometres outside the city. Legend has it that it was a favourite route of Lance Armstrong, who lived in Girona in the early 2000s.
Girona and the Costa Brava are wonderfully set up for cycling, so it's no surprise that there are numerous shops, cafés and information hubs for cyclists.
Whatever your level, there is so much on offer. The tricky bit is choosing from so many great routes.
Click HERE to book your next cycling break.