Get to know the newest PGA Golf Academy Coach, David Guarch. Learn about his early golfing days, career highlights, his thought on the future of golf coaching and his vision for the PGA Golf Academy at Camiral Golf & Wellness.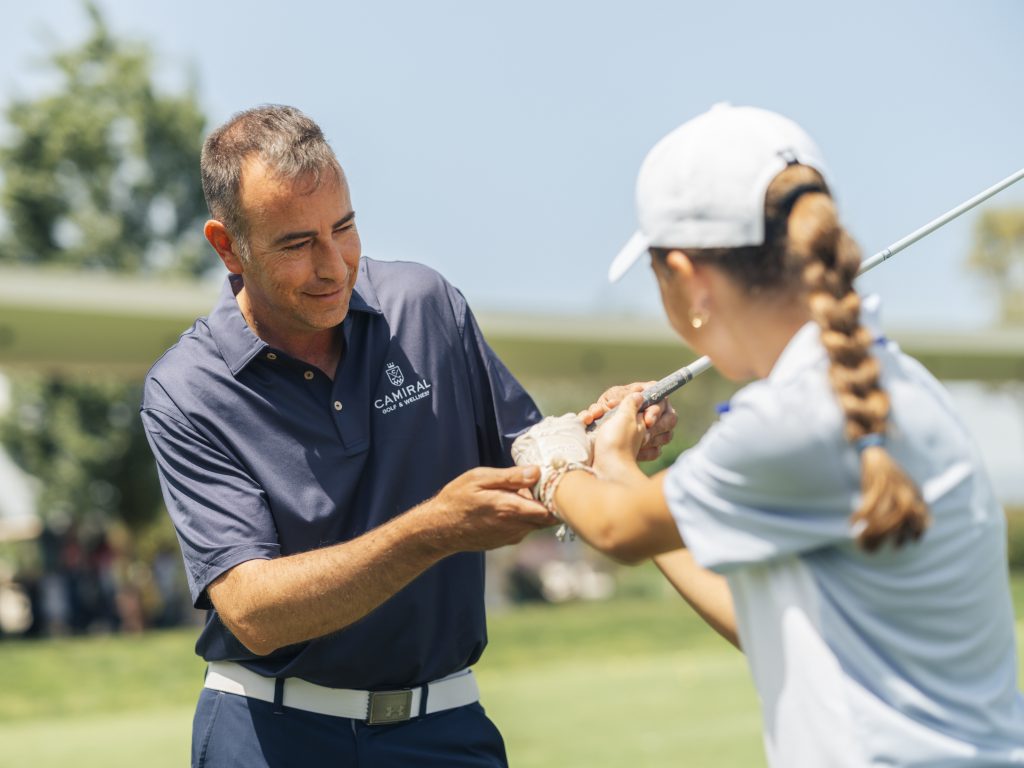 We sat down with our PGA Golf Academy's newest Coach, David Guarch, to learn more about his introduction to golf, his progression from a promising player to world-class instructor, and his vision for the PGA Golf Academy at Camiral Golf & Wellness, our resort in Girona. He also shares his thoughts on the future of golf coaching, and the reasons why you should take up the sport.
How did you get into golf?
"I began playing golf when I was a kid. A golf course was being built near my house and my brother had a group of friends who played, so he encouraged me to give it a try.
From the very beginning, I was hooked. The experience of being outside surrounded by nature and the ability to strike the ball with speed is truly incredible. It still excites me to this day!
I loved to practice and soon realised I had the potential to compete at a high level, so I turned pro at the age of 18. However, after spending some time on the Spanish professional circuit, I realised playing competitively was not my strong suit. So, I turned to teaching."
Tell us more about your coaching career…
"I began as a junior golf instructor back at Club de Golf de Barcelona, where I started playing as a kid. After a few years, I moved to Guadalajara and took up a teaching position at Real Club de Golf de Guadalajara, as the Head Golf Professional. I was then transferred to Majadahonda in Madrid, where I spent over 10 years as a lead golf instructor.
Armed with my experience, I set up my academy in Santa Clara Golf Marbella where I became one of the best golf instructors in the area however COVID changed my goals and I returned to Barcelona my family town to teach elite juniors after I moved to Mallorca to teach and improve the academy with more than 400 juniors aboard.
So how did you end up at Camiral Golf & Wellness?
At the time, I was also in touch with my old childhood friend, Enric Lopez who'd become Head Golf Professional at Camiral Golf & Wellness.
Our friendship started when we were 16 years old, when we both played the GRAND PRIX of Catalonia. Our paths often crossed when we attended various golf training courses, along with Oriol Camacho, another member of Enric's coaching team at Camiral Golf & Wellness. It was during the Level II Advanced Technician course that our friendship really cemented itself, as we were the first group of golf professionals in Spain to complete the programme.
So, when Enric mentioned there was an opportunity at the Camiral Golf & Wellness Golf Academy which would enable all three of us to work alongside each other, I accepted without hesitation."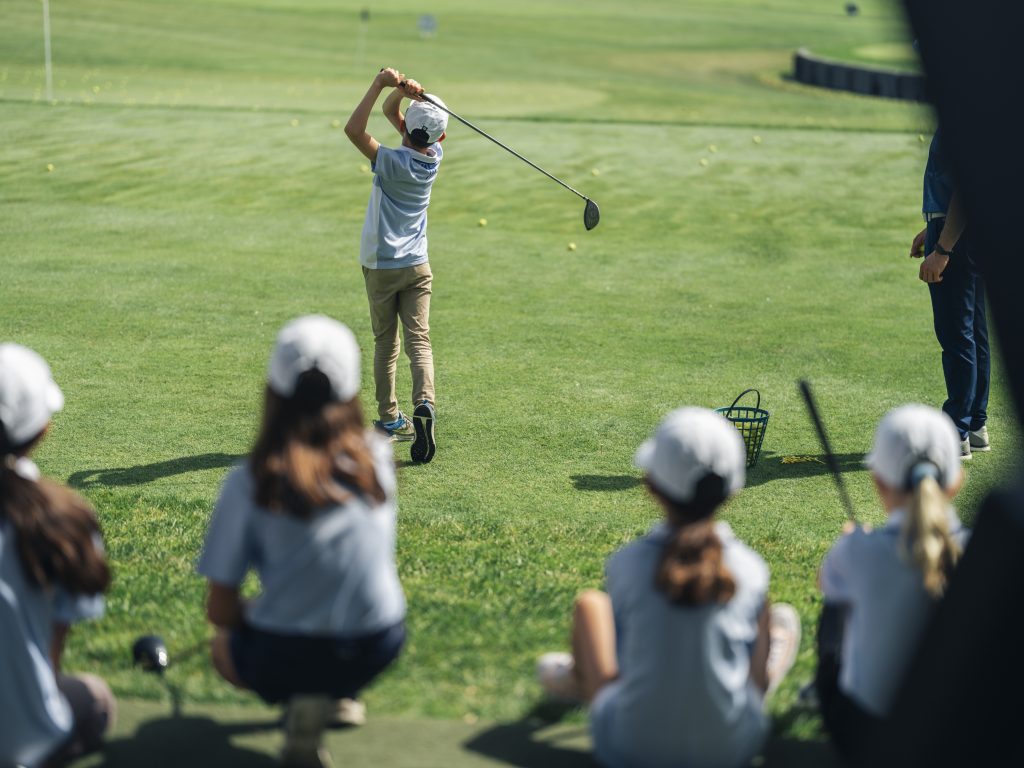 What are you hoping to contribute to the Camiral Golf & Wellness Academy?
"Being part of such an experienced team and surrounded by the finest professionals here at Spain's No.1 Golf Resort is truly incredible. Our strong team spirit creates a wonderful teaching and working environment.
We currently offer group tuition, personalised instruction and academy sessions for experienced players and beginners alike, as well as juniors. However, our ambition for the Golf Academy at Camiral Golf & Wellness is to elevate it to the pinnacle of excellence by helping deliver unparalleled learning experiences to our students and visitors, which I believe my experience at world-class golf academies around Spain has given me the skills and knowledge to do."
"The arrival of David Guarch to Camiral Golf & Wellness is the final piece of the puzzle to create one of the most highly trained teams of golf professionals in Spain" – Enric Lopez, Head Golf Professional at Camiral Golf & Wellness.
What makes the Academy at Camiral Golf & Wellness stand out?
"Technology plays a pivotal role in coaching and greatly assists in the process of learning and enhancing one's golf skills. I have had the opportunity to work with various technologies, but the high-tech equipment and world-class practice facilities available at Camiral Golf & Wellness are truly exceptional.
We have one of the largest practice areas in Europe. The Golf Hub offers a state-of-the-art driving range with ball tracking, a large natural grass tee area and a 2,000 square-metre putting green and chipping area, with five bunkers each containing different sand types – it really is an exceptional place to teach, learn and practice.
The Academy also houses GEARS system, one of the most advanced monitoring technology available. This, coupled with Enric, Oriol and my expertise in biomechanics, enables us to provide detailed, personalised feedback and track data for continuous improvement for all levels of golfer."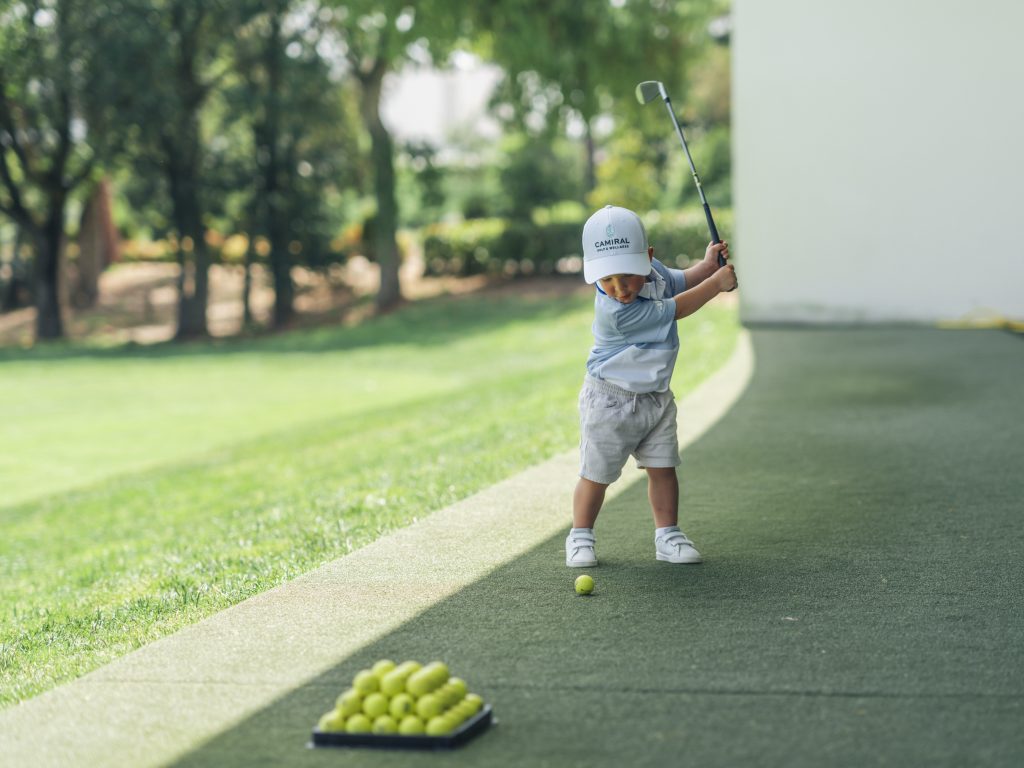 Why do you recommend starting golf from a young age?
"The advantages that golf offers are immensely valuable due to its singular nature. It allows individuals to improve the control of the emotions as you are under pressure and to concentrate on improving as a player, which in turn can help them progress their own personal development as well.
Other important values include aspects such as punctuality, respect towards others and self-discipline.
Golf is unique in that it spans across generations. You can play it with family members of all ages, such as grandparents, parents, and siblings. Spending quality time outdoors and enjoying each other's company are just some of the benefits that come from learning golf at an early age."
Who would you say was your inspiration growing up?
"Of course, it has to be the famous Spanish player Severiano Ballesteros. He was a very charismatic golfer who played with great passion and was one of my inspirations to take up the game in the first place."