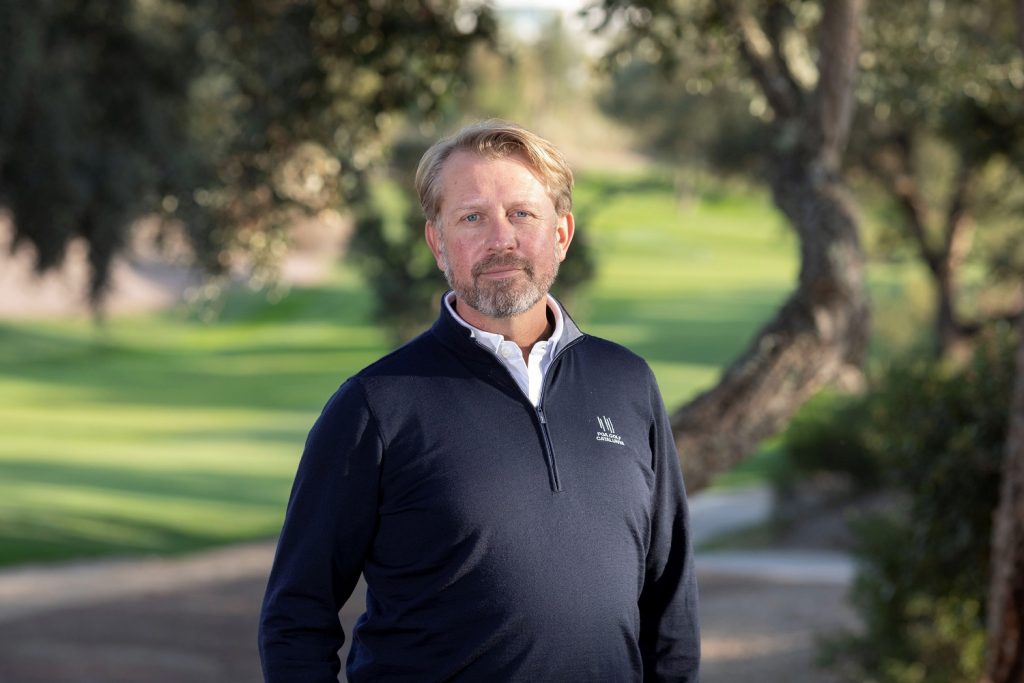 Dirk Delfortrie has lived and worked around the world, and arrived at PGA Catalunya Resort earlier this month to become our new Director of Golf. Find out more about the latest addition to the team…
Welcome, Dirk! First of all, tell us about your vision for the role.
My aim is to create a world-class golf experience for everyone. PGA Catalunya Resort is an amazing destination, you can play two of Europe's finest golf courses and improve your skills at our state-of-the-art Golf Hub.
I'm fortunate to have an outstanding team that embraces the same passion for introducing young people to the game of golf via our Sergio Garcia Junior Golf Academy, including Enric Lopez, our Head Professional.
Ultimately, it's about creating unforgettable memories and experiences for our diverse golf audience. By combining world class courses, state-of-the-art technology and overall enjoyment, all in one of Europe's most naturally beautiful locations. Our vision is to become the home of golf wellness.
Tell us more about your background and career…
I'm excited to be here as the new Director of Golf, sharing my 20+ years of experience and knowledge. Having started in 1993 at Pinheiros Altos CC, located in Quinta do Lago, where I helped develop the first certified British PGA training facility in Portugal.
In 1995 I joined the newly opened Golf Academy at Gleneagles in Scotland, one of the best resorts in the world. From there, I moved to California, where I worked for eight years, first at the Butch Harmon School of Golf, then with Callaway Golf, where I helped them develop and launch an innovative golf fitting system. Then finally, to Strokes Golf based in San Francisco.
In 2008 I moved back to Europe, this time to the outskirts of Amsterdam at Houtrak Golf Club, five years later I went back to Portugal.
What did you do when you returned to Portugal?
I had the opportunity to set up my own real estate business, building and renovating houses in the Algarve. I've always had two passions in my life: golf and architecture. Property development was a big part of my childhood, I always wanted to embark on that passion during my career, this was the perfect opportunity to do so.
What brought you back to golf?
When life presents you with a once-in-a-lifetime opportunity, you have to take it! PGA Catalunya Resort is a golfer's dream, one of the finest golf destinations in Europe, being the Director of Golf is an honor, one that I couldn't pass up.
Has your family moved here, too?
They are currently in Portugal and will join me in January to start their own new adventure with schools and friends. They are very excited, and it was an easy decision to make. We love southern Europe – the weather, the lifestyle, the people, the culture.
How will you use your experience from around the world in this role?
I've been lucky to visit some of the best golf facilities and golf courses around the world, I want to share that knowledge at PGA Catalunya Resort, to elevate our guest experiences and golf facilities to an even higher standard.