Enric Lopez, PGA Catalunya Resort Head Professional.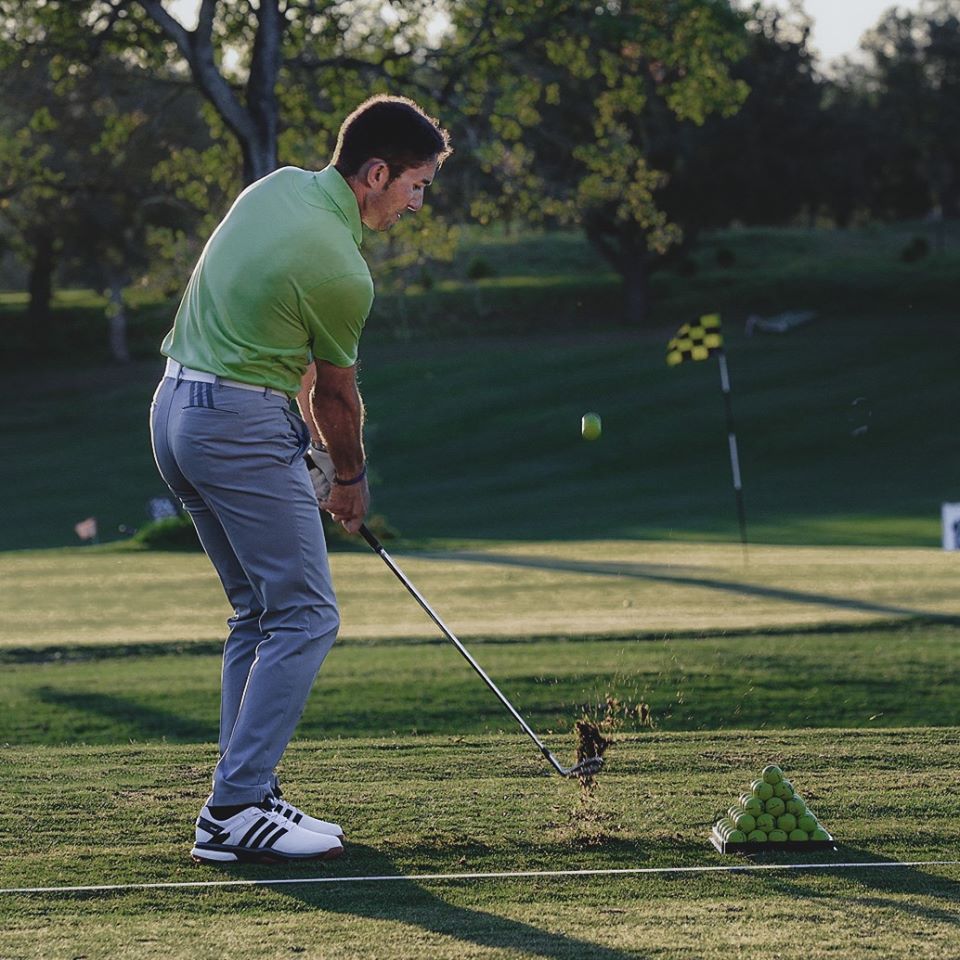 Joining PGA Catalunya Resort in 2005 was a dream come true for Head Professional, Enric Lopez. Sixteen years on, he still can't believe his luck and is thankful for the opportunities his role has given him. Here, he tells us why he loves his job…
"Their faces lit up when Sergio Garcia spoke to them. They were so sheepish, trying to touch him, his bag, his golf clubs and just giggling – almost like they could not believe he was really there."
As a PGA Professional I often get asked if I regret not becoming a Tour Pro.
Regrets? No, it is more like I can't believe my luck!
From landing my dream job as soon as I was certified, then working with one of golf's global superstars, to developing some of the game's young talent, I still have to pinch myself when I drive to work every morning to make sure it is all real!
How I landed my dream job at PGA Catalunya Resort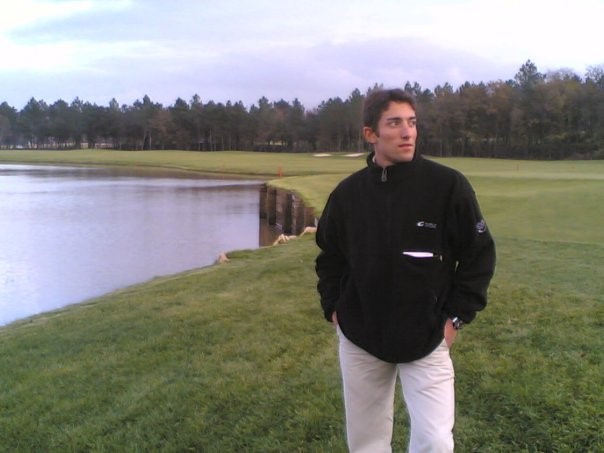 I learnt how to play golf with my brothers at Empordá Golf Club and remember being taken by our dad to Pals Golf Club to watch José-María Olazábal and the great Severiano Ballesteros – another northern boy like me – compete in the 1991 Catalan Open.
Watching my childhood heroes almost single-handedly fly the flag for Spanish golf, and tear up the rule book as they did it, was mesmerising! I knew from that moment that golf was in my blood and part of my future.
During my studies to become a professional, I was a caddiemaster at Empordá Golf Club, helping around the resort. In 1999, my colleagues and I were invited to the inauguration of a new course 50km away. It was tipped to be the 'best' in the region. We were all curious to see what all the fuss was about.
As soon as I saw The Stadium Course – or the Green Course as it was called back then – it was love at first sight. The design was phenomenal, the setting absolutely amazing and all of us wanted to play it there and then.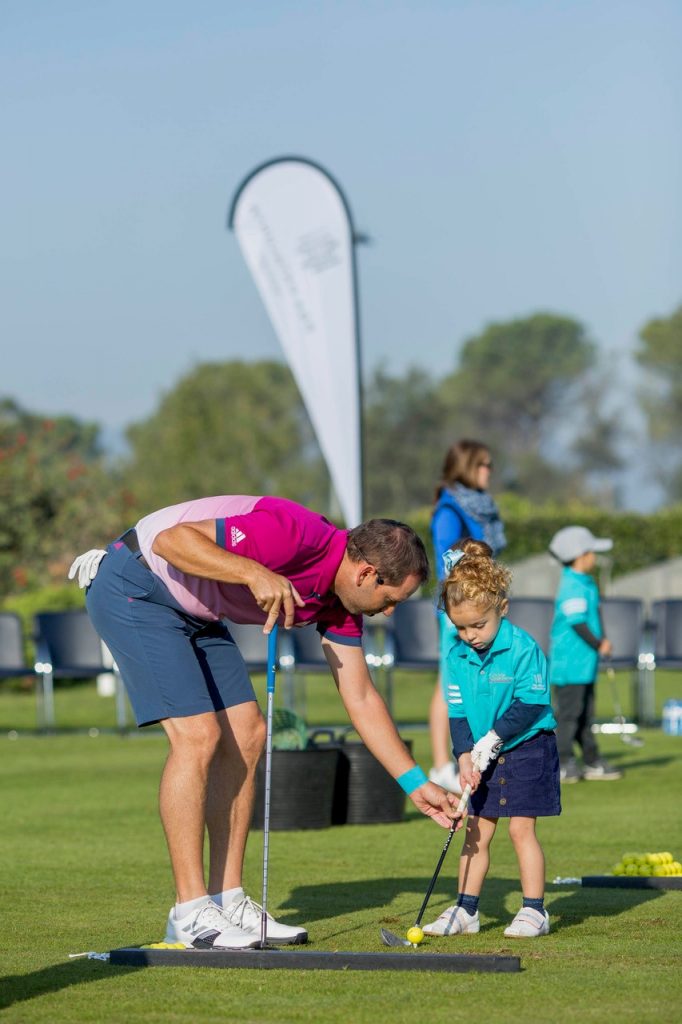 A few months on and The Stadium Course was hosting the Sarazen World Open, won by Ryder Cup Europe team captain, Thomas Bjørn, and just six months after that, its first Spanish Open. This course was clearly making its mark on the world golfing map, and receiving huge acclaim. I knew I wanted to work there.
In 2005, I finished my first teaching certificate and was told there were no opportunities at Empordá Golf Club. I called a former colleague, Monica Martinez, who had become a good friend, and was working at PGA Catalunya Resort.
I remember the telephone call to this day. She said: "You might as well ask the boss yourself" and handed the phone to Augustín Garcia Pascual, the General Manager at the time, who immediately gave me a job. "You start on Monday!" he said. I was so excited.
Teaching has huge rewards
I always knew golf was in my blood and I started to compete from a young age, but my true passion was teaching. I was my happiest when I was showing others how to play, and sharing my love of the game.
This passion stems from my family life. I'm the middle brother of three and from an early age I was looking after my younger sibling and his friends, always happy to help, showing them what and how to do things.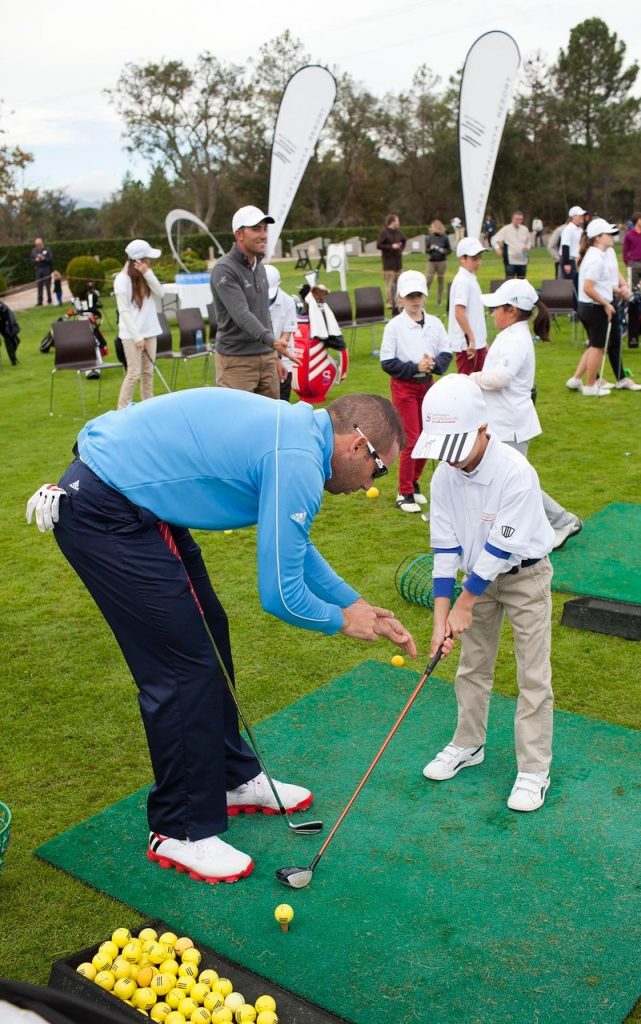 Teaching golf is a big responsibility. It requires dedication and passion, but the rewards are huge. When you see people playing better and getting even more enjoyment from their game, there is nothing quite like it.
And there is something extra special about teaching youngsters. The genuine emotion they feel when it all 'clicks' is magical. There is a unique sense of pride in that moment. I just love it.
Although I started out as a marshal with a few hours each day dedicated to helping the head professional with lessons, my teaching schedule grew substantially in just a few years at PGA Catalunya Resort. So much so, I became a full-time teacher and in 2010, the resort's Head Golf Professional.
In my new role, I was tasked with developing the academy to make it a standout facility that would attract amateur golfers and professionals from across the world.
The Golf Hub, I believe, is the culmination of years of hard work, developing bespoke programmes and tuition plans, hiring forward-thinking experts, integrating innovative technologies, and then bringing it all together in a state-of-the-art facility.
Fifteen-year-old Sergio Garcia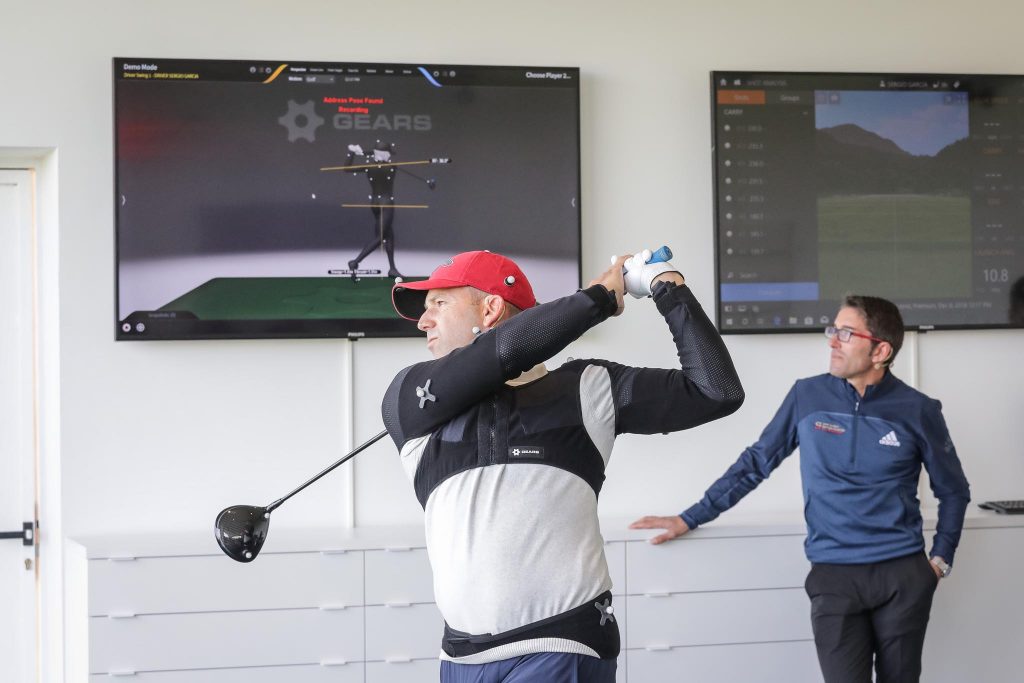 Youngsters are a big focus at the golf academy. After all, they are the future of the game.
So how do you get more of them involved? What appeals to them? How can we be a part of that? The answer: someone they've watched on TV, followed on the news and spent hours trying to emulate – a golf star.
Sergio Garcia was a perfect 'fit' for PGA Catalunya Resort. A child prodigy himself, nicknamed El Niño, he was following in my idol's footsteps, making a huge impact on the international golf circuit and flying the flag for Spain.
As part of my interest in golf's inclusive nature, I began to seek out ways of appealing to individuals with special needs. I attended a course organised by Fundación Sergio Garcia aimed at making golf accessible to people with disabilities through adapted programmes, and which used golf to help them integrate socially.
There, I met Sergio's mother. We chatted for ages and next thing I knew we were all meeting at PGA Catalunya Resort to finalise the details of the first ever Sergio Garcia Junior Academy.
It would not only help foster the next generation of Spanish golfers, but also offer inclusive teaching programmes for people with disabilities.
On the morning we opened in 2011, I remember being incredibly anxious, surrounded by excited children and watchful parents, as I waited for Sergio to arrive to inaugurate the Junior Academy. I was desperate for everything to go well and everyone to have a memorable day.
It made me recall the last day I had seen him in person – he had come to play at Empordá Golf Club. Although we were both 15 at the time, we realised I was only 20 days older than him – a fact I remind him of every time we meet!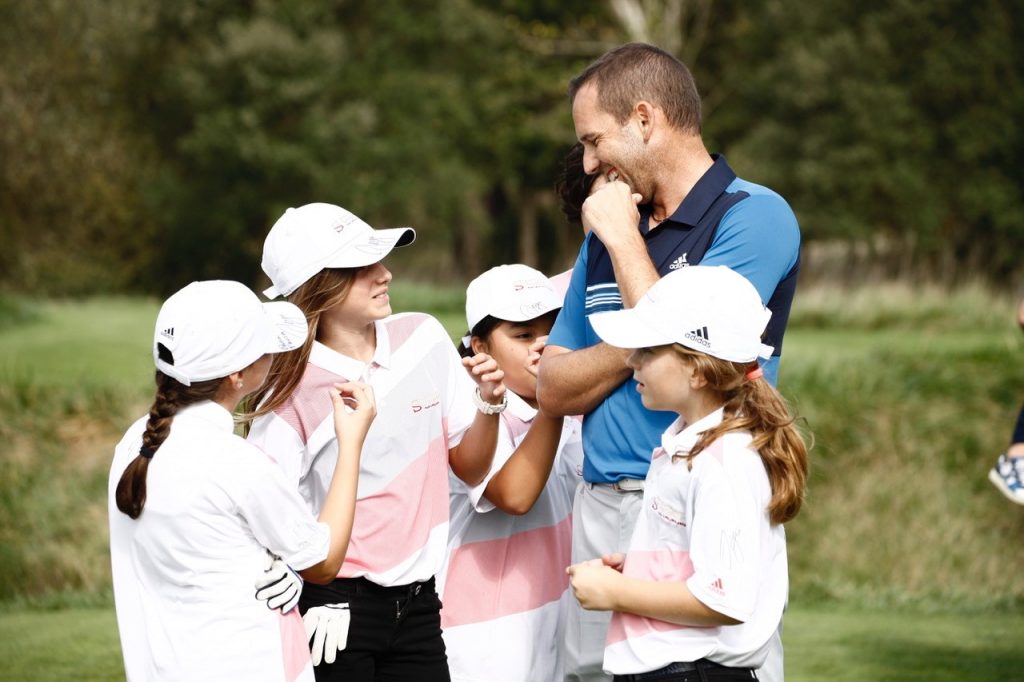 As soon as Sergio met the kids at PGA Catalunya Resort, it was like he had known them for years, laughing and joking, and sharing tips and advice, just like they were friends, out on the golf course.
As the years have passed, Sergio and the juniors have become good friends. Each time he visits, he catches up with the older kids, just as you would with a long-lost friend. He is always incredibly positive and patient. He loves to help, enjoys a laugh, and is a good listener too.
I still remember the kids' faces on that first day.
Their faces lit up when Sergio spoke to them. They were so sheepish, trying to touch him, his bag, his golf clubs and just giggling – almost like they could not believe he was really there.
It was just amazing to see them so excited, bewildered with the fact that they had met their hero.
Sergio knows all the children by name. He has got a very good memory and sometimes remembers the smallest of details. So much so, he has even recognised them when they have gone to watch him play in tournaments on The European Tour.
You should see how excited they are when they come and tell me that Sergio spotted them in the crowd and took time to chat.
It's a sensation that almost equals the elation I feel when I drive into work every day.