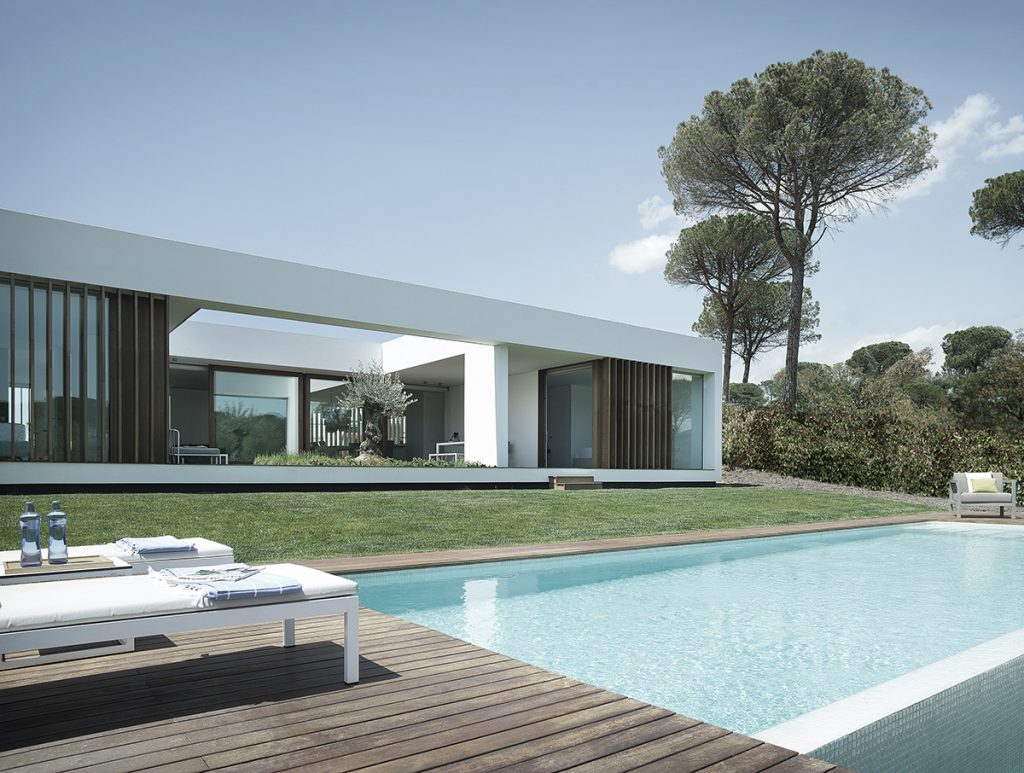 The real estate market has seen some tough times in the past but in recent years has regained its lustre as new developments and opportunities are entering the market. Some of the most popular areas in Spain are the coastal areas of Girona and Barcelona, in the province of Catalonia and with so much on offer in the region it is easy to see why property is in high demand.
Why living in Catalonia
The beautiful landscape and warm Mediterranean climate of this coastal region has attracted people in search of real estate for many years. But increasingly buyers are choosing this area because of the rich lifestyle it offers. There is such a variety of activities and something to interest everyone.
If you want the peace and tranquillity of the outdoors there's verdant countryside, forests and trails to enjoy. A short 20 minute drive will take you to the world renowned beaches of the Costa Brava. For golf lovers the area has some of Europe's best courses including, naturally, Spain's best golf course, The PGA Catalunya Resort. If you crave the city lights, in just over an hour you can reach the vibrant cities of Barcelona or Girona.
Gastronomes can discover some of Europe's finest restaurants, the area boasts the highest number of Michelin Star rated venues in the Mediterranean.
If you love architecture, head to Barcelona to admire some of Gaudi's greatest works. It's a city where the past intermingles with the present seamlessly. Visitors have countless tours and venues to enjoy in one of the most iconic cities in Europe.
History lovers should visit Girona with its medieval architecture and rich history laid out in its many museums. It's a pleasure to simply stroll through the shopping outlets and enjoy the charm and character of the city.
Having a luxury house in Costa Brava
New property developments underway, including those at the PGA
Catalunya Resort offer a variety of options to suit different tastes and needs from standalone villas to semi-detached family properties and terraced 3-bedroom apartments that are close to resort amenities.
Luxury apartments in Spain are at a premium due to their popularity so what's it like to own a luxury property in Costa Brava?
The architecture of a home has a profound impact on the people who live within it and upon an area itself. Many of the best properties in Costa Brava have been designed by award-winning architects who have expertly balanced the needs of inhabitants, maximising the benefits of the breath-taking surroundings whilst preserving nature and reducing the impact on the horizon.
Interiors have been carefully crafted to make the most of the beautiful natural environment that surrounds them. Owners enjoy high-quality finishes and a subtle integration with nature that bring feelings of peace and wellbeing.
Are you considering living in Spain? Things to consider
Choosing a high-end property in Spain is as much about choosing the lifestyle you want as it is selecting a property you love.
There are options to suit every taste and different requirements including standalone villas, semi-detached and terraced variations, award-winning architectural design and beautiful interiors that complement the surrounding environment. The luxury apartments offer residents the best in smart home technology and amazing vistas of the fairways and wooded areas of the golf course.
Take some time to think about the things that are important to you and the lifestyle you want:
Do you want to be close to resort amenities such as the clubhouse?
Do you want a private garden?
Access to a pool?
Entertaining space, additional bedrooms?
Do you prefer a balcony or terrace?
Mountain views?
Open-plan interiors?
Easy access to Europe's finest golf courses?
It's also a really good idea to visit in person. Although images and online virtual tours are useful tools for an initial property search you can't beat seeing property first-hand. We offer discovery packages so that you can come and have a taste of living in Spain.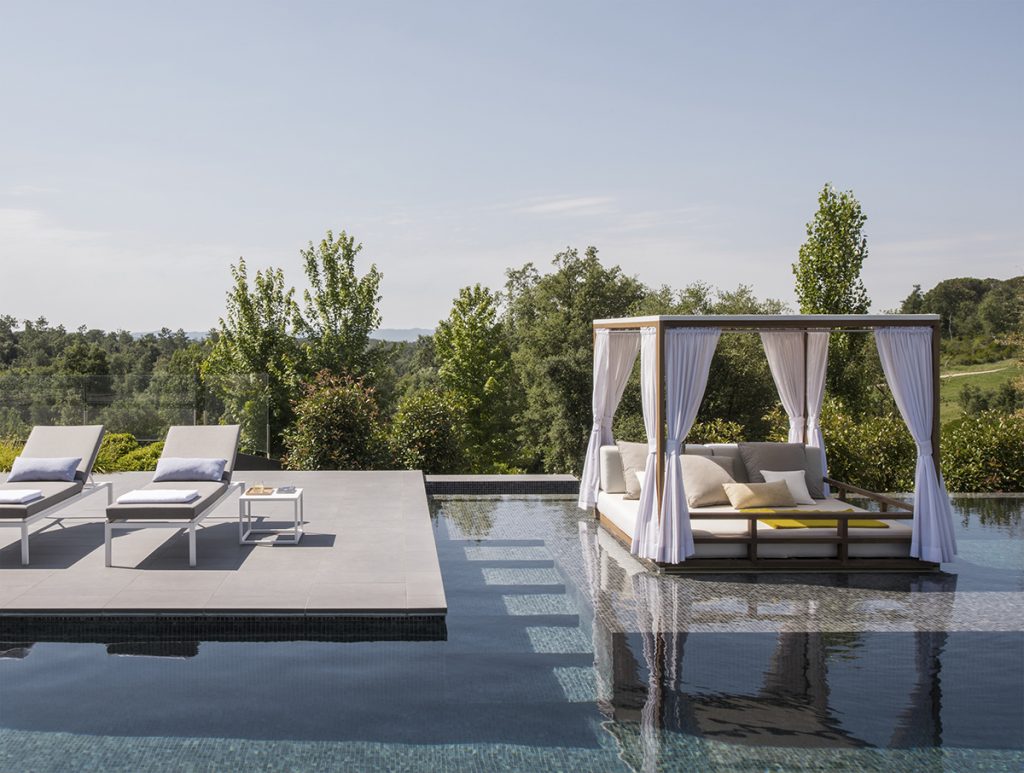 Is there still availability at PGA Catalunya Resort?
PGA Catalunya Resort has placed itself firmly in the sights of anyone looking to relocate to Costa Brava. Located in the countryside just a few minutes from the city of Girona, the Catalunya PGA Resort is one of the most renowned PGA golf resorts in Europe. Rated as the #1 golf course in Spain and host to the premier PGA tournaments since its establishment in 1999, the resort is currently offering unique residential investment properties.
If you want to own a luxury apartment surrounded by stunningly beautiful views of the countryside with rolling fairways and gorgeous woods, then Catalunya PGA Resort is a must-see. You do not have to be a scratch golf player to appreciate the amazing opportunity these new residential developments offer not only in financial terms but also in terms of lifestyle and well-being.
Exclusive real estate of this nature is in short supply, which is evident in our most recent development, El Bosc Apartments being 70% sold out, but there are still some excellent real estate investments to be made.
The apartments from the El Bosc design group and PGA Catalunya Resort are perfect examples of peaceful luxury combined with the latest technology. They feature the most exclusive location, at the southern part of the PGA Resort, and clean crisp lines of fine architectural design.
Semi-detached villas are a great choice for families. Particularly those that provide open plan interiors that maximise functionality for family living as well as creating great spaces for entertaining. A stylish example of this type of property are our L'Azina villas which were designed by Barcelona-based architect Jaime Prous. These homes are properties where you would be proud to host your family and friends.
If you are looking for an option that will give you privacy and proximity to club amenities tour La Selva Terrace which offers 3 bedroom properties overlooking the 18th hole of the Stadium Course and are walking distance to the club house.
If you would like more information and full details of property opportunities visit the website here but do not delay, book your ticket now to a different class of living.
---
Key Awards: PGA Catalunya Resort
1999 The UK's Golf World magazine cites PGA Catalunya Resort's Stadium Course as Best New Course in Europe
1999-2018 Continues to be recognised in Golf World's Continental European Top 100 Courses, listed in the Top 10
2008 Ranked among Peugeot Golf Guide's Top 1,000 Courses in Europe
2009 Voted No.3 in Golf Monthly's Top 20 European Courses
2011 Maintained its top-five position in the Top 50 Courses of Continental Europe rankings, published by the UK's influential Golf Monthly magazine
2011 Named among the World's Top 100 Golf Course rankings of Golf World
2012-2019 Ranked Spain's No.1 golf course by Top100golfcourses.com
2013-2014 Voted Best Golf Development in Europe by International Property Awards
2014 Both courses recognised in Golf Journal 2014 course review: Stadium Course awarded 83/100 points and Tour Course awarded 69/100
2014 One out of only two international courses included in Fairways Magazine's Best Golf 2014
2014 Ranked 4th in Golf Digest Spain's Best Spanish Courses listing
2014 Stadium Course voted Spain's Best Golf Course 2014 at the inaugural World Golf Awards
2015 Voted European Golf Resort of the Year by the International Association of Golf Tour Operators (IAGTO)
2015-2016 International Property Awards recognises PGA Catalunya Resort as Best Golf Development in Europe for second consecutive time
2016 Topped 'Best Course' and 'Best Hotel' categories for Spain in Today's Golfer Travel Awards
2016 Named 'Best Grand Golf Hotel' Golf Digest's inaugural Editors' Choice awards
2017 Ranked 3rd in Golf World's inaugural Top 100 Resorts of Continental Europe
2017 Hotel Camiral added to The Leading Hotels of the World portfolio
2018 Both courses recognised in Golf Journal 2018 course review: Stadium Course awarded 83/100 points and Tour Course awarded 71/100 (up 2 points from the 2014 review)
2018 Won Clubhouse Renovation of the Year Award – Golf Inc
2018 Stadium Course recognised as 'Best Golf Course in Spain' at World Golf Awards 2018 2019 Rose in Golf World's Top 100 Resorts of Continental Europe ranking to 2nd