Designed around seven specific pillars of wellness, our newest project, the Well-Villa, will enrich your physical and mental wellbeing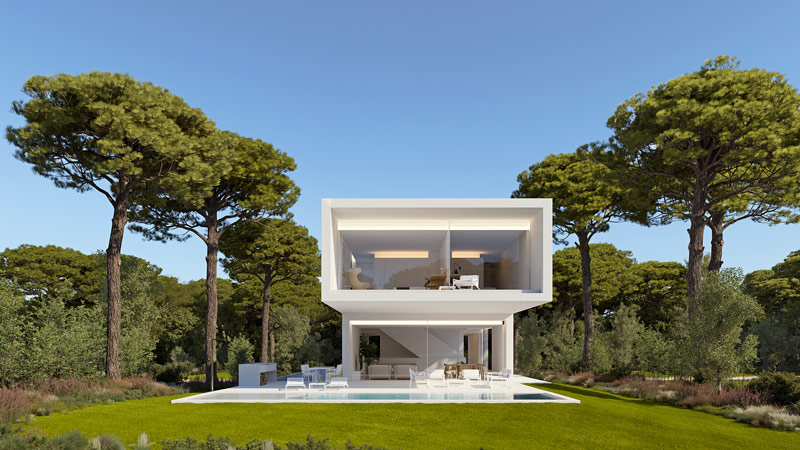 Wellness is defined as "a state of complete physical, mental and social well-being" and our newest project here at PGA Catalunya Resort, the Well-Villa, is designed to optimise this.
Its innovative design takes wellbeing to the next level, with careful consideration given to every aspect from its foundations to its paint finishes in order to enrich physical and mental wellbeing.
PGA Catalunya Resort's commitment to wellness has taken on even more importance than ever, and our CEO, David Plana, says: "One of our main priorities now is offering exceptional experiences that always focus on physical and mental health as the core of our philosophy, as well as concepts of personal fulfilment, of course in golf, leisure, and also in Real Estate developments."
Focusing on seven key areas – air, water, nourishment, light, fitness, comfort and mind –every design choice of the Well-Villa has been made to boost the wellness of its inhabitants.
Air
The air we breathe impacts our cardiovascular, endocrine, immune and nervous systems.
The Well-Villa's state-of-the-art ventilation prevents the entry of unwanted airborne particles such as pollen and pollution, and sanitises the air using ultraviolet germicidal irradiation and photocatalytic oxidation.
Water
A built-in reverse osmosis filter which uses three-stage filtration ensures the Well-Villa's drinking water is free of odours and flavours and has very low mineralisation.
In addition, a water softener makes cleaning easier and will leave you with the softest hair and skin you have ever had.
Nourishment
A diet full of fresh, unprocessed ingredients is essential for wellness, and the Well-Villa's stunning kitchen will inspire you to cook nutritious, delicious meals. You can even use ingredients from our kitchen garden or honey from our hives.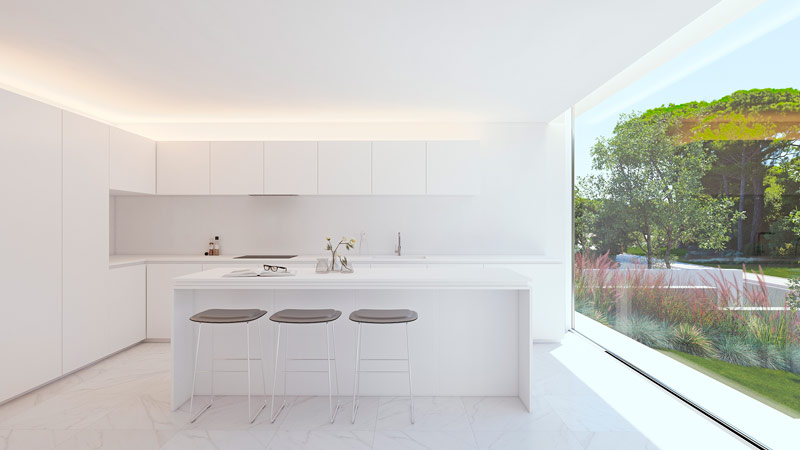 Light
Large windows optimise light transmission and the open-plan layout allows the Well-Villa to be flooded with mood-boosting natural light.
When the sun goes down, the artificial lighting is designed to support wellbeing with high colour rendering index lighting, a circadian lighting alarm clock and movement-activated low-intensity night lights.
Fitness
The Well-Villa's own pool and exercise space make keeping fit easy and enjoyable. The terrace next to the swimming pool is just crying out for a relaxing sunset yoga session, or you could start your day with an energising swim before breakfast.
You can also use the extensive facilities of The Resident's Club which has a fitness area, spa and pool.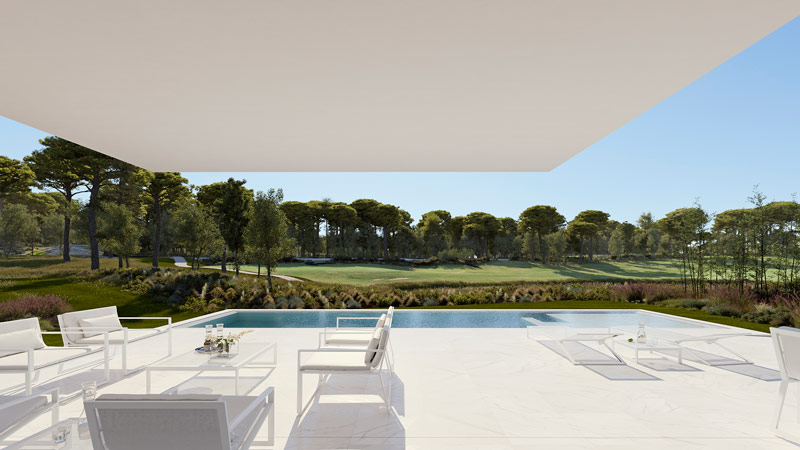 Comfort
Designed to maintain a constant, comfortable temperature and humidity level, the Well-Villa has a real-time display panel to make it simple to control your environment.
Mind
The architectural aesthetic blurs the lines between indoor and outdoor space, creating a relaxing environment that promotes peace. Carefully positioned to avoid natural radiation, underground water currents and meeting points of magnetic lines, the moment you step in to the Well-Villa you will feel a sense of calm.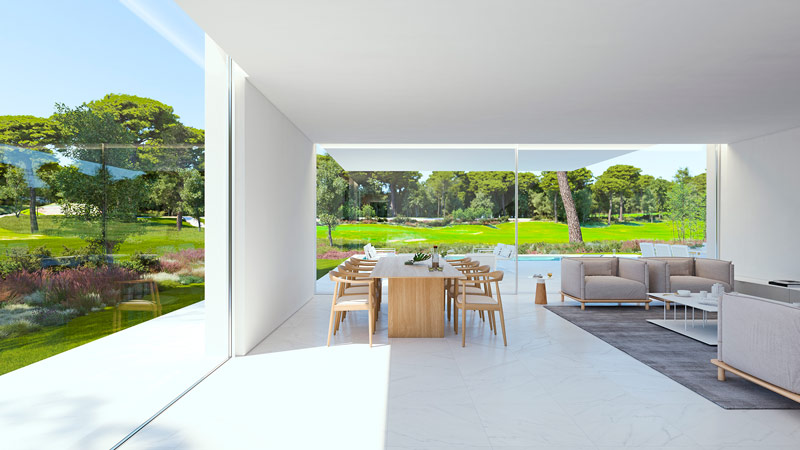 In PGA Catalunya Resort we have some of the best villas in Catalonia for sale and actually we are the first Resort in Europe to develop a project of this nature designed by the architect Fran Silvestre with the Espacious Evalore SLP's WELL system being applied to an individual villa for the first time.
Find out more about how the Well Villa can improve your life HERE.