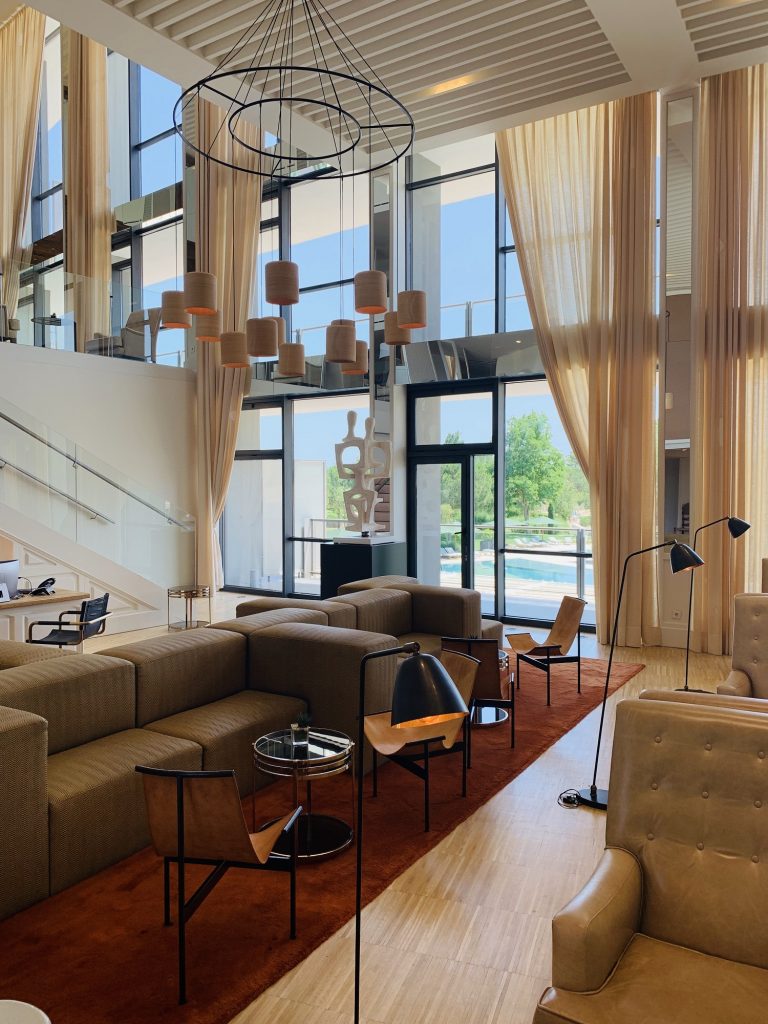 German, Franzi Pfuff, recalls her favourite moments from her first visit to PGA Catalunya Resort, a trip she had been promising herself for years.
It was love at first sight…
As soon as I entered the gates of PGA Catalunya Resort, I was welcomed by undulating fairways, a serene lake glistening through weeping willows and a sense of calm that emanated from the peaceful surroundings. As I neared Hotel Camiral, my pied-à-terre for a few days, I could spot pearlescent specks dotted within the rolling green landscape that stretched out before me – these, I discovered, were the white-washed facades of the resort's modern architect-designed villas and apartments. Very chic.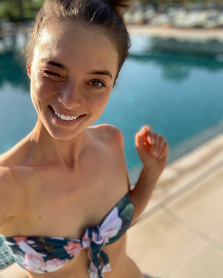 Green spaces and relaxation…
After being shown to my beautiful room that overlooked more green spaces and the sprawling resort which wrapped around Girona's only 5* hotel, I couldn't resist getting into my bikini and jumping into the expansive pool that teased me from my balcony. It was so cooling and tranquil, surrounded by pine trees, large, shading parasols and immaculately laid-out sun loungers on which a few guests were relaxing in the bright Catalan sun. In a word, perfect!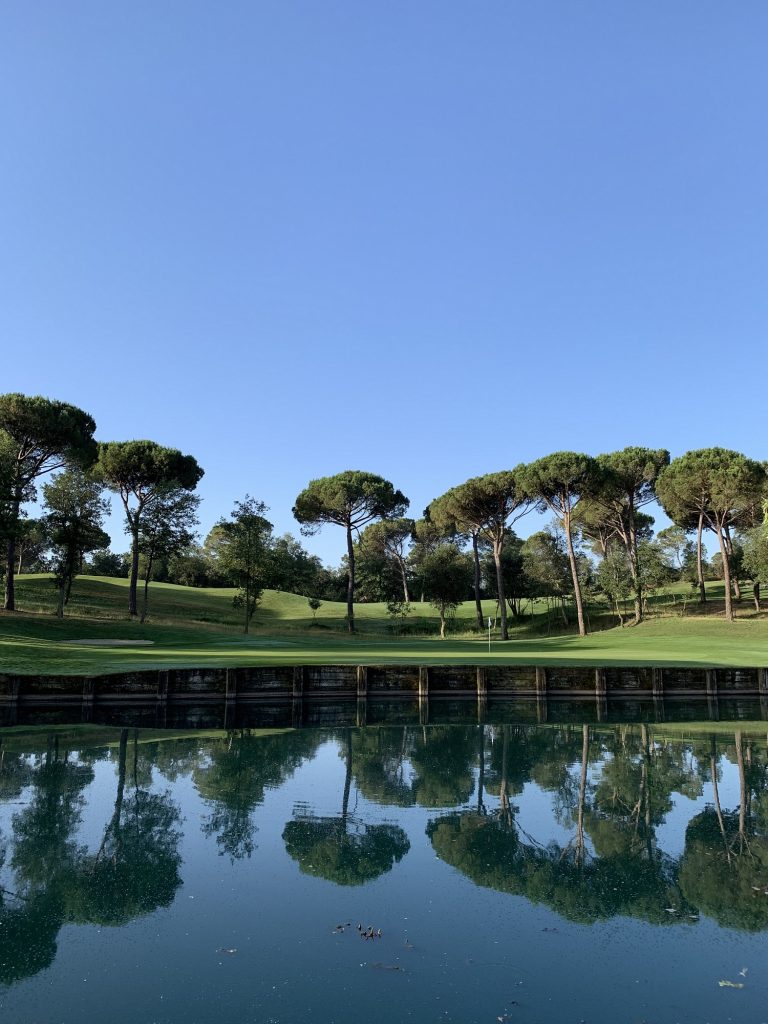 A delicious light lunch of tapas and local delicacies awaited me on the hotel terrace, before heading to the resort's critically-acclaimed Stadium Course, one of Spain's best golf courses, for an afternoon of golf.
Picture-perfect backdrops…
I had never experienced such an amazing golf course in such condition as The Stadium Course. The fairways were immaculate, the greens lightning fast and close to tournament standards, and the entire experience was framed by a picture-perfect backdrop of Montseny mountains in the distance.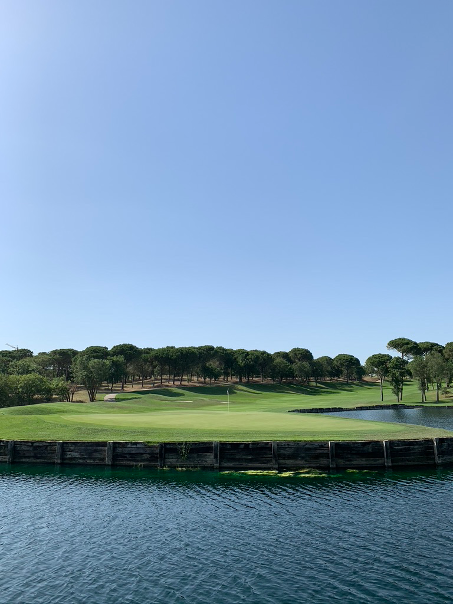 Everywhere I looked…perfection. I was in awe. The Stadium Course is most definitely a championship course! However, don't underestimate its sister layout, The Tour Course, either. It is of the same high standard and I particularly liked the back nine that opened out onto rolling fairways that ride the contours of the estate, and its lakes which frame some truly wonderful holes.
Girona is a must-visit…
Book a guided Girona Food Tour to explore this fantastic town… through your palette! You don't need to be a devoted foodie to enjoy it either, just bring a big appetite.
I loved trying the different kinds of Jamón Ibérico – and didn't realise how many there were. However, my favourite part of the tour was the 'dessert course' and a stop at possibly the most talked about ice cream parlour in Girona, Rocambolesc. This is the brainchild of Jordi Roca, the youngest of the three famous Roca brothers, whose combined list of accolades is extremely impressive in gastronomic circles.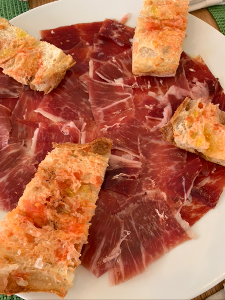 The El Celler de can Roca pastry chef's wild imaginative sweet fantasies were in top gear when he created this shop. It incorporates the aesthetic fantasy of Tim Burton's film 'Charlie and the Chocolate Factory' where the Roald Dahl-esque inspired fantasy-world is shaped through a design where playfulness prevails in a theatrically inspired setting.
With only six flavours to choose from, the twist comes in the shape of 34 toppings from which you can customise your selection. Not wanting to hold up an increasing number of customers who had gathered in the shop, I opted for the vanilla 'soft serve' artisanal ice cream topped with clouds of orange blossom and bambolas of passion fruit.
Needless to say, there are more extravagant combinations you can have – which is reason enough for me to make a return visit!
After such an indulgent experience, I couldn't wait to tee off again the next day, and take full advantage of the immense golf practice area at PGA Catalunya Resort, to work off some extra calories!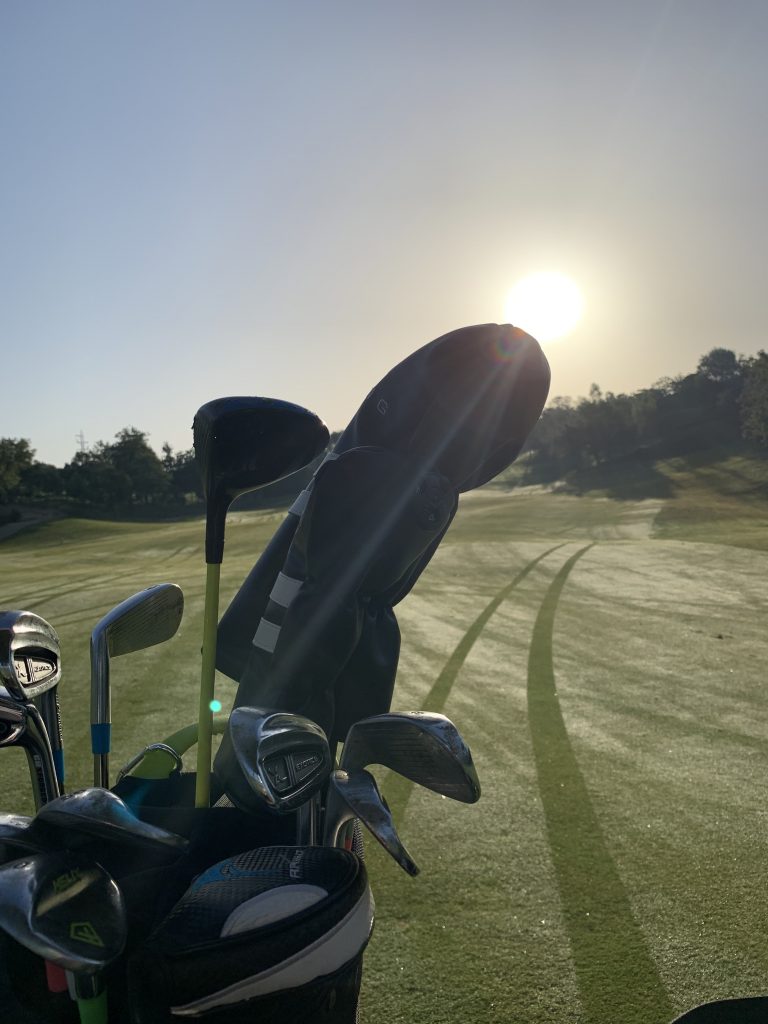 One visit is not enough…
Looking back at my time at PGA Catalunya Resort, I have to admit it was flawless. A lot of attention is put into the finer details – something that seems to be ingrained in everything this region of Spain does. I cannot wait to return one day – I will not leave it so long next time – because one visit was definitely too short an experience to enjoy everything the resort, Girona and the Costa Brava has to offer.
Franzi Pfuff, is a golf influencer and contributor to Germany's GolfPunk magazine.