PGA Catalunya's support of biodiversity is something to celebrate, say Golf Environment Awards administrators STRI. Here we find out more…
PGA Catalunya Golf and Wellness has long been an environmentally-friendly wildlife haven, and now resident biologist Oriol Dalmau is championing the resort's "robust green infrastructure."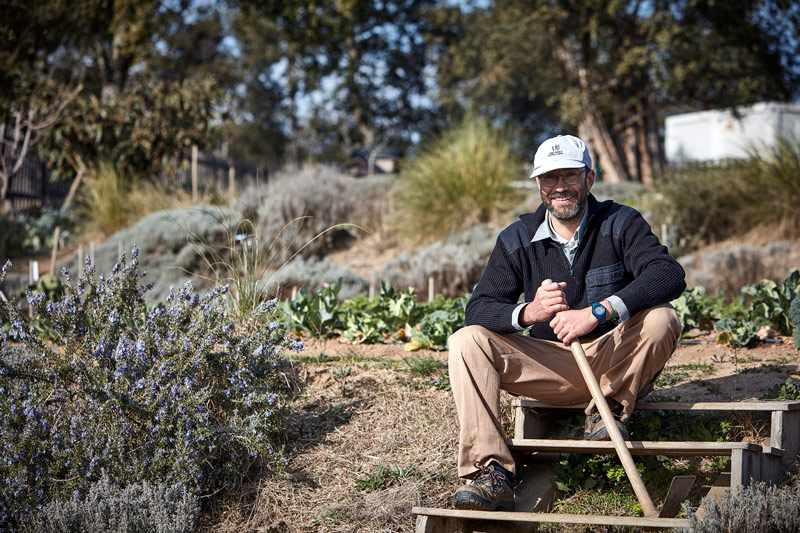 The strategy incorporated the Stadium Course's €1million sustainability-focused upgrade that was commended by the organisers, players and industry heads attending the 2022 DP World Tour Catalunya Championship this April.
Further commitments included: the implementation of a new irrigation system which only uses recycled water that has also helped the resort reduce consumption by 25%, and the addition of fescue grass around the greens, which has also helped reduce consumption, given its perfect suitability to the Mediterranean climate.
It was the efforts to recolonise and restore the eco-diversity of the European Tour Destinations venue however that earned PGA Catalunya plaudits among its industry peers.
STRI Group, administrators of The Golf Environment Awards, commended PGA Catalunya for a strong commitment to developing and preserving its green infrastructure, while informing and educating its guests, residents and members about its initiatives.
"It is really important that those from outside the golf sector know how valuable golf courses can be in supporting biodiversity," said Meg Stone, Graduate Ecology and Environment Consultant at STRI. "We especially liked that PGA Catalunya is educating children about wildlife populations as it is extremely important to pass on this knowledge and enthusiasm to the next generations so they can be inspired to conserve wildlife in the future."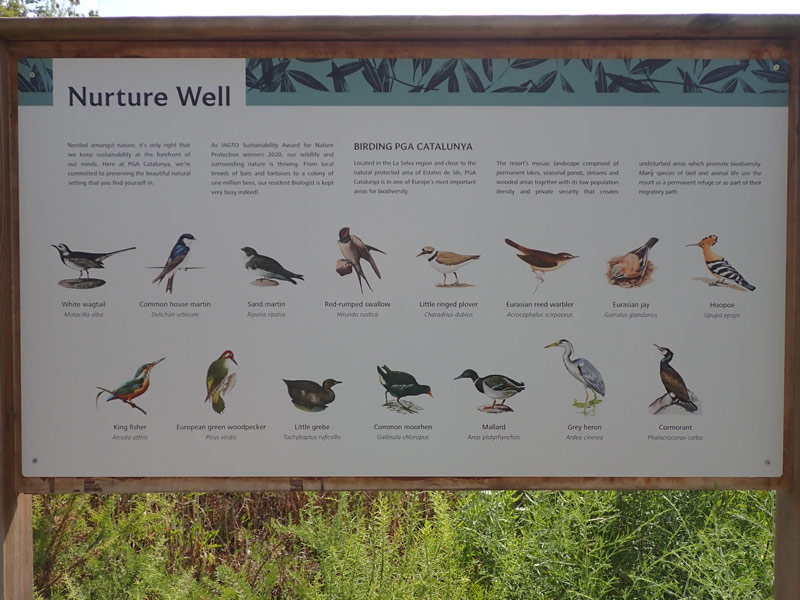 Among the 2022 Golf Environment Award finalists, PGA Catalunya's attention to the important role of biodiversity, of both flora and fauna on the courses and around the resort, stood out.
Near-extinct species recolonised
PGA Catalunya is located in La Selva region of the Costa Brava in north-eastern Spain, one of the most biodiverse areas in Europe.
The resort is close to 16 other protected areas, including Estanys de Sils, and is firmly committed to increasing the biodiversity of every micro-ecosystem found on site.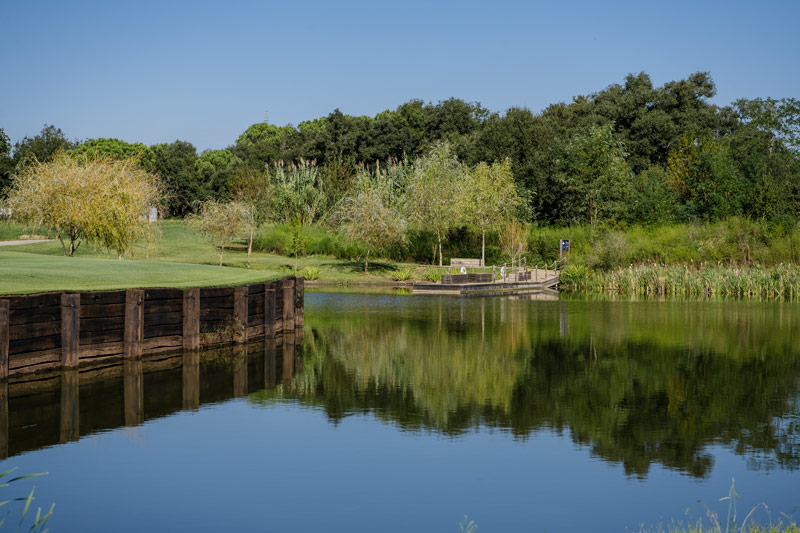 PGA Catalunya's efforts – in particular over the past three years – have focused on:
Restoring the wetland ecosystem, including the cultivation of lake perimeter vegetation
Near-extinct species, such as the otter and Common kingfisher, have been recolonised. Placards on the courses' tees explain the importance of preserving such ecosystems.
The seasonal creation and preservation of ponds
Species typical to wetlands, such as field elm and herbaceous plant yellow iris, have been brought back, while amphibian reproduction is thriving in a more protected environment.
Addressing the regression of natural streams and their flora
Woodpeckers vital to the courses' natural maintenance feed on caterpillars found in the streams' flora, bodies of water which provide the backbone of a green infrastructure.
"We loved that the team at PGA Catalunya was focusing on restoring wetlands as they are an extremely scarce habitat, disappearing three times faster than our forests," said Meg Stone.
"The wetlands not only act as a habitat for a variety of fauna but they also stop the playing areas from flooding."
Spearheading these efforts is in-house biologist Oriol Dalmau. Oriol is a strong advocate in how golf courses and resorts can, if approached correctly, provide a great diversity of habitats where an incredible number of species can thrive.
"All our actions and efforts contribute to our resolve in becoming a natural reserve with a robust green infrastructure, rich in a multitude of species that have been in regression throughout the territory," he said.
"In contrast to many golf courses, PGA Catalunya's maintenance methodology is more like those found at natural parks and sanctuaries."
It also addresses the policies laid out in the European Green Deal and the EU Biodiversity Strategy to 2020 and to 2030.
GEO certification
Having opened in 1999, PGA Catalunya Golf and Wellness was always planned to complement the environment with a carefully created ecological design.
From the golf courses, to its hotels and residential development, PGA Catalunya's objective is to be fully integrated with its surroundings.
This ecologically-aware outlook was rewarded in 2013, when it became the first European Tour Destinations venue – and the first golf resort in Catalonia – to attain golf's international ecolabel, GEO Certified™.
In 2020, PGA Catalunya was further recognised through the IAGTO Award for Sustainability for the Protection of Nature.
Oriol's actions included placing nest boxes throughout the resort and insect repellent plants, to generate biodiversity.
Future projects include the planting of trees to define fairways and bunkers, but more than that, as Oriol said in 2017, PGA Catalunya is fulfilling its potential to become a "micro-biosphere reserve."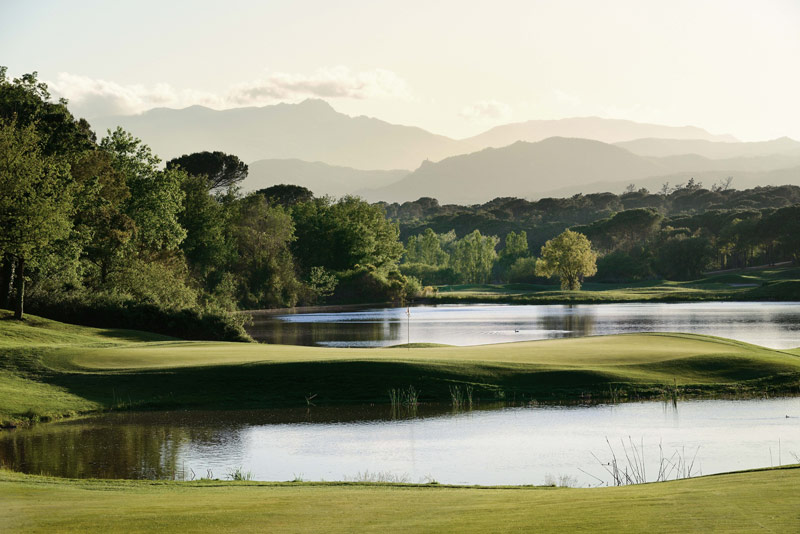 Please click here for more information about biodiversity at PGA Catalunya Golf and Wellness.