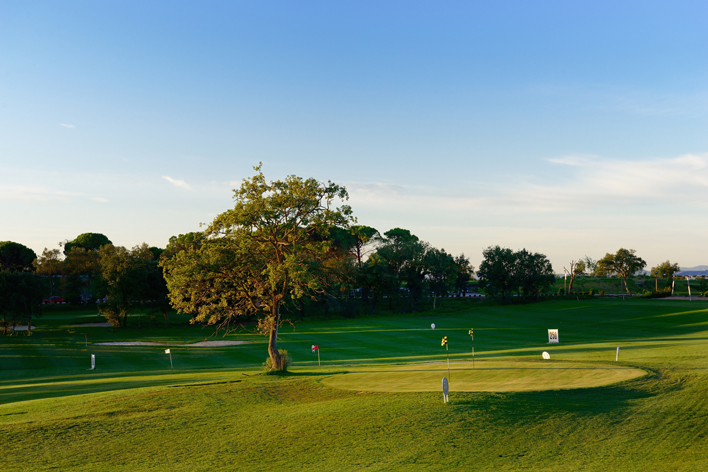 Golf is a sport that can be enjoyed by players all year round, but there is no doubt that trying to play golf in winter can be more tedious than playing at other times of the year. Arguably the biggest problem associated with playing in the winter months is in relation to the cold chill that hangs in the air; however, there are many ways in which winter golf can be made somewhat more problematic.
For people who are passionate about playing golf, giving up over the colder months is—rightfully—not a viable option. In these cases, it is thusly important that an alternative means of staying warm and comfortable while playing is found, so as to allow people to play the sport all year round.
So, how can you work to make winter golfing less troublesome? Below are our five top tips for winter golfers to make the colder months pass with a little less trouble.
Top Winter Golfing Tips
Winter golfing is still great fun, but requires a little more thought in advance in order to ensure that the game won't end up being spoiled by the sometimes unpleasant weather. So, what are the top winter golfing tips that you should follow so as to ensure that you don't miss out this winter?
Keep a Hot Drink at Hand

This is probably one of the simplest and most obvious winter golfing tips, but it is amazing how much difference having a hot drink to hand can make. Having a hot drink will allow you to warm your insides on a particularly cold day, while also serving as a great hand warmer to allow you to take the chill out of your fingers. Indeed, having a hot drink while going around is arguably the ultimate two in one winter golfing solution; it will help you to warm up your insides and serves as an excellent hand warmer replacement, too! (Of course, if you decide that you do want a hand warmer to take around the course with you while golfing then that is also fine!)

Wear Extra Layers

While this might seem like common sense, it can be surprising to see how many golfers choose not to wear loads of extra layers in the middle of winter due to the belief that doing so will hinder their ability to move and aim as they would like.

However, we would argue that you will be stiff and uncoordinated if you are cold anyway—so, you might as well wrap up warm and stay cozy while playing! If you invest in high quality winter gear, you will likely find that you won't be that restricted in your movements as well; put on extra socks and dig out the old gloves, and get ready for your winter game without compromising on warmth! After all, who wants to be playing golf outside when they're shivering violently?

Don't Look to Set New Records

Invariably, no matter how much you prepare in advance for your winter golfing, you will struggle to make any new personal records when golfing in the colder months. As such, if you go into the season with an open mind and aim to do your very best to help you keep the skills working and well honed, you will then be in a great position when spring rolls around to do your best course ever!

Ditch the Cart

Modern golf courses are made all the easier to use thanks to modern carts, but these can actually be something of a hindrance when the weather turns cold! While you might not particularly want to be walking around the course when it is cold, doing so will actually help you to get your blood flowing faster so as to keep you warm—and, in this case, you won't actually feel quite as cold as stiff when it comes to playing as well.

So, when the cold weather sets in, ask yourself this: do I really need to use the cart to get around the course, or could I manage it on foot—you will be thanking yourself for this if you can! And, if you don't think that you will be in the right shape to make the journey around the golf course on foot, make the necessary preparations in advance; in the summer, walk the course as well so that you're in the right shape to walk it over winter as well.
Bring a Friend!

If you are dreading going out to play golf over winter, make sure that you have a friend that you can count on to come with you. Playing on your own over winter is rarely fun, but having a friend with you as well will help you make the most of the winter golfing opportunities.

Extra Tip: Come play Golf at PGA Catalunya Resort in sunny Spain!!
With two world-class golf courses consistently ranked among the best in Europe, PGA Catalunya Resort has everything the discerning golfer could wish for in winter and in summer. Some of the estate of the art facilities and the equipment that will make your golfing experience are:
● The Golf Hub: Play, practice and perform. The most advanced swing analysis technology combined with the ball-tracking system used on the Tour, allowing you to make your practice 100% accurate, 100% effective and 100% fun!
● Golf Academies: Staff includes some of the most qualified instructors in the world.
● Special Golf Packages: Check our PGA Catalunya Resort Special Deals